Support plates
Our plate sets are carefully selected to suit a variety of event styles. From classic and minimalist models to more elaborate and modern designs, we have a diverse range of options for you to choose from. Each plate is made of high-quality materials, guaranteeing not only an attractive appearance, but also durability during use.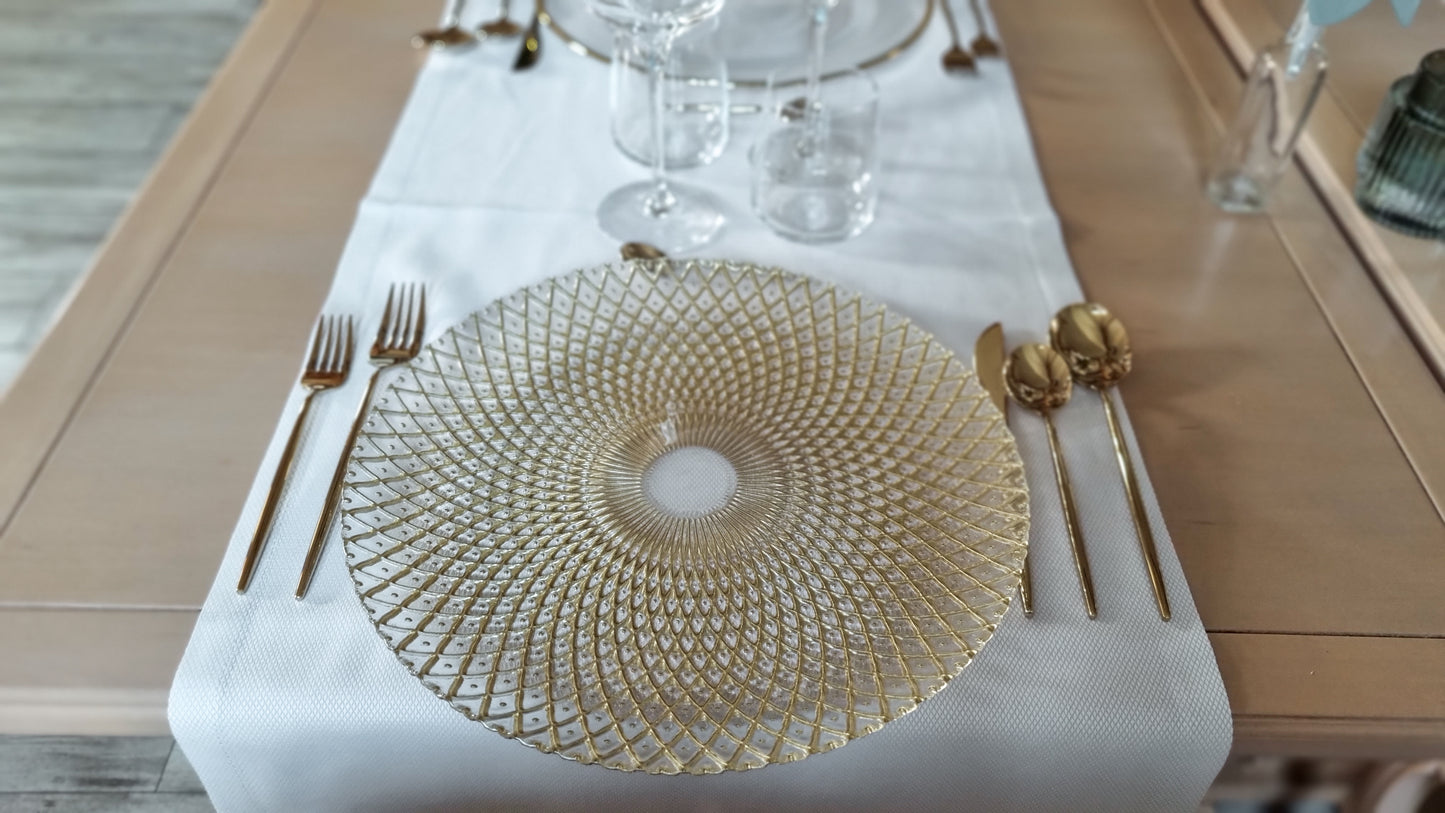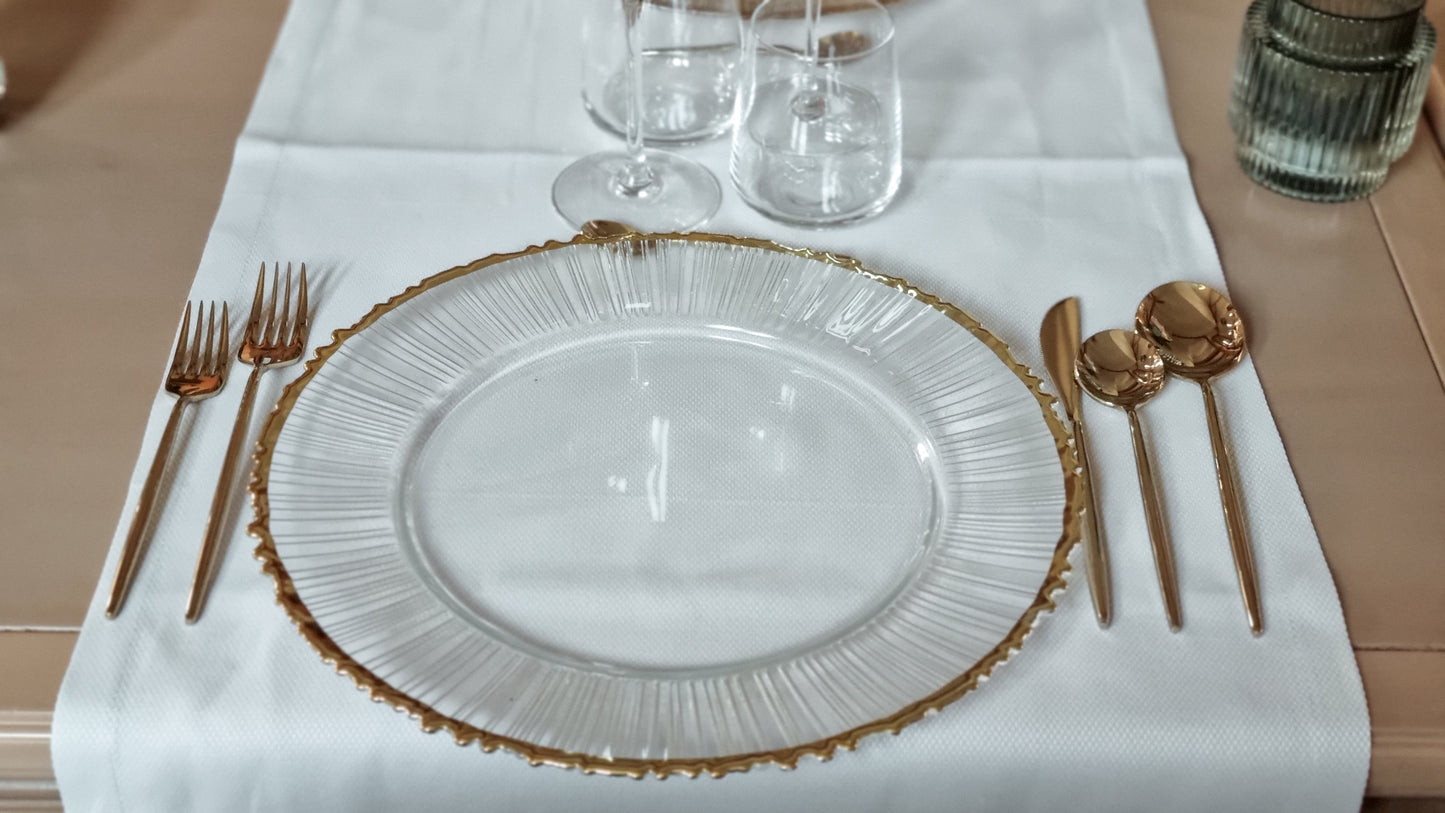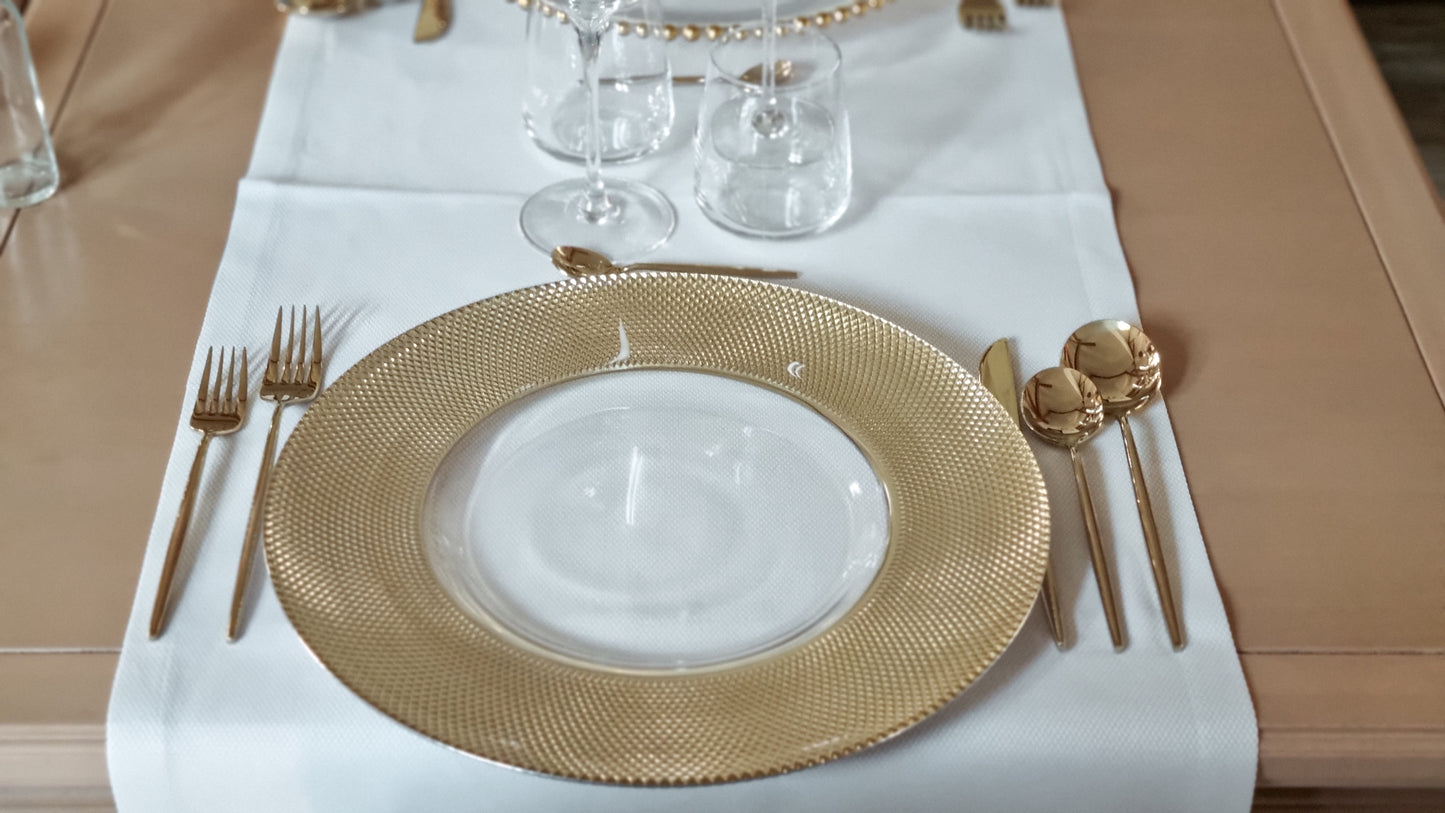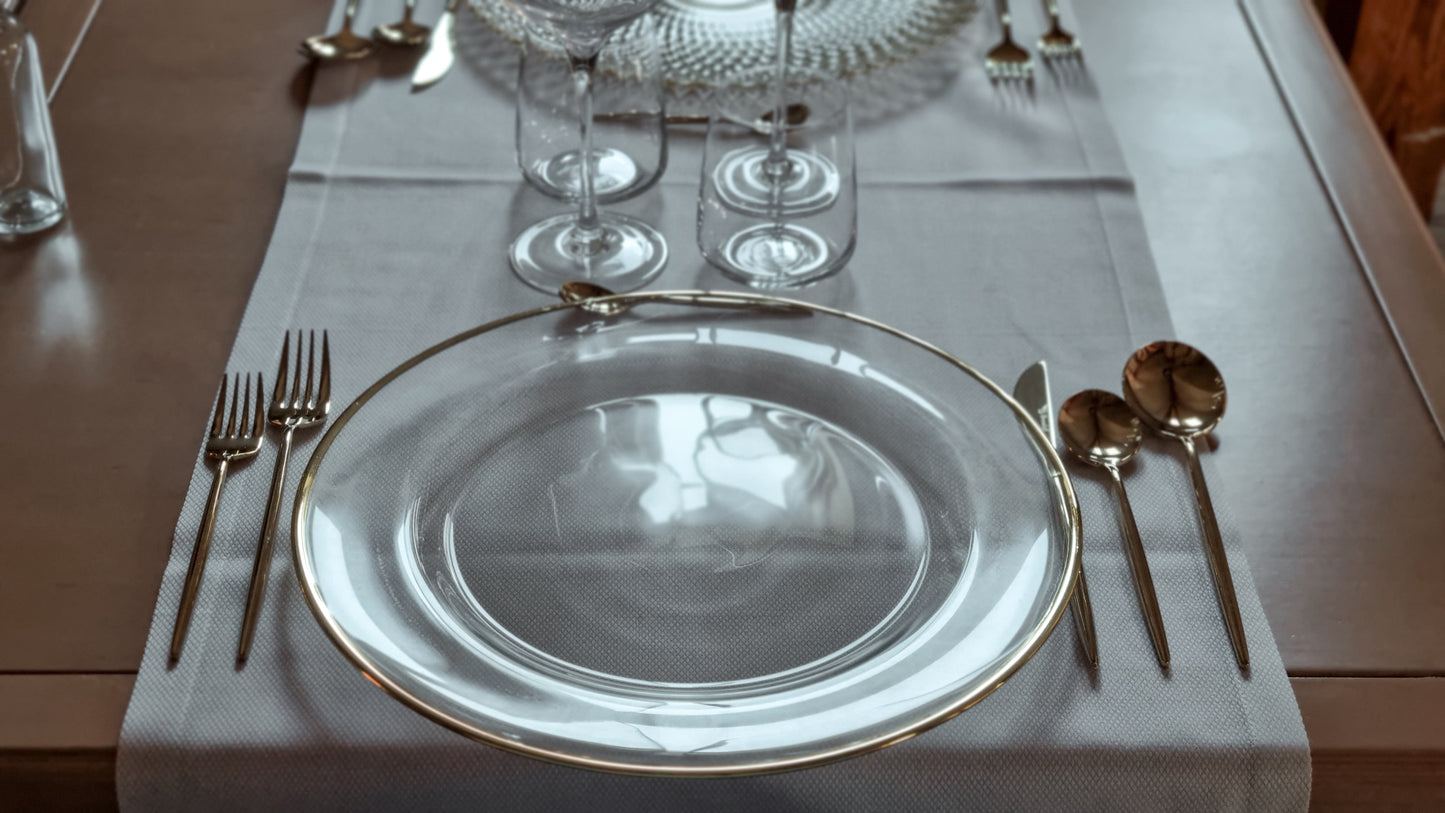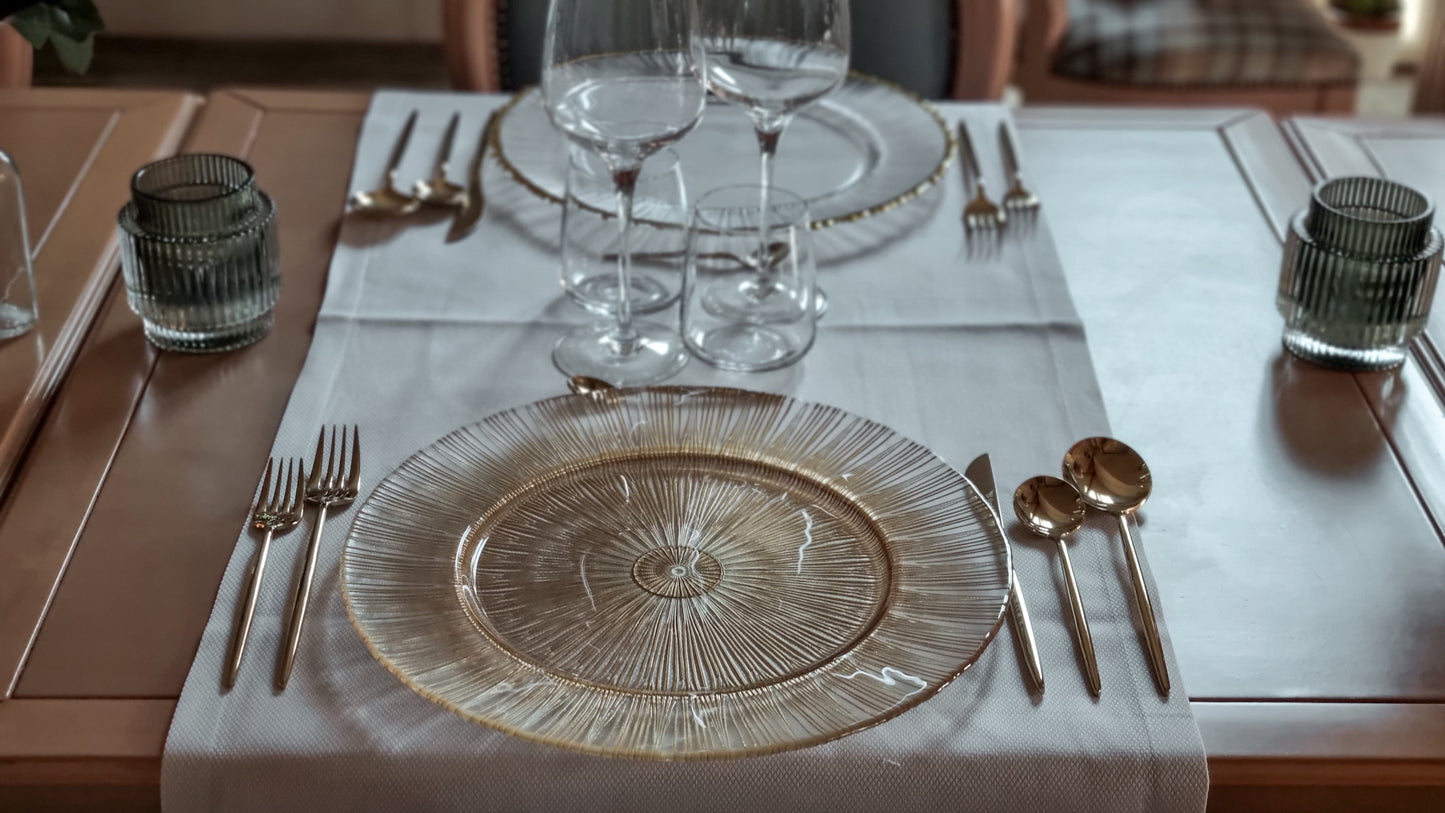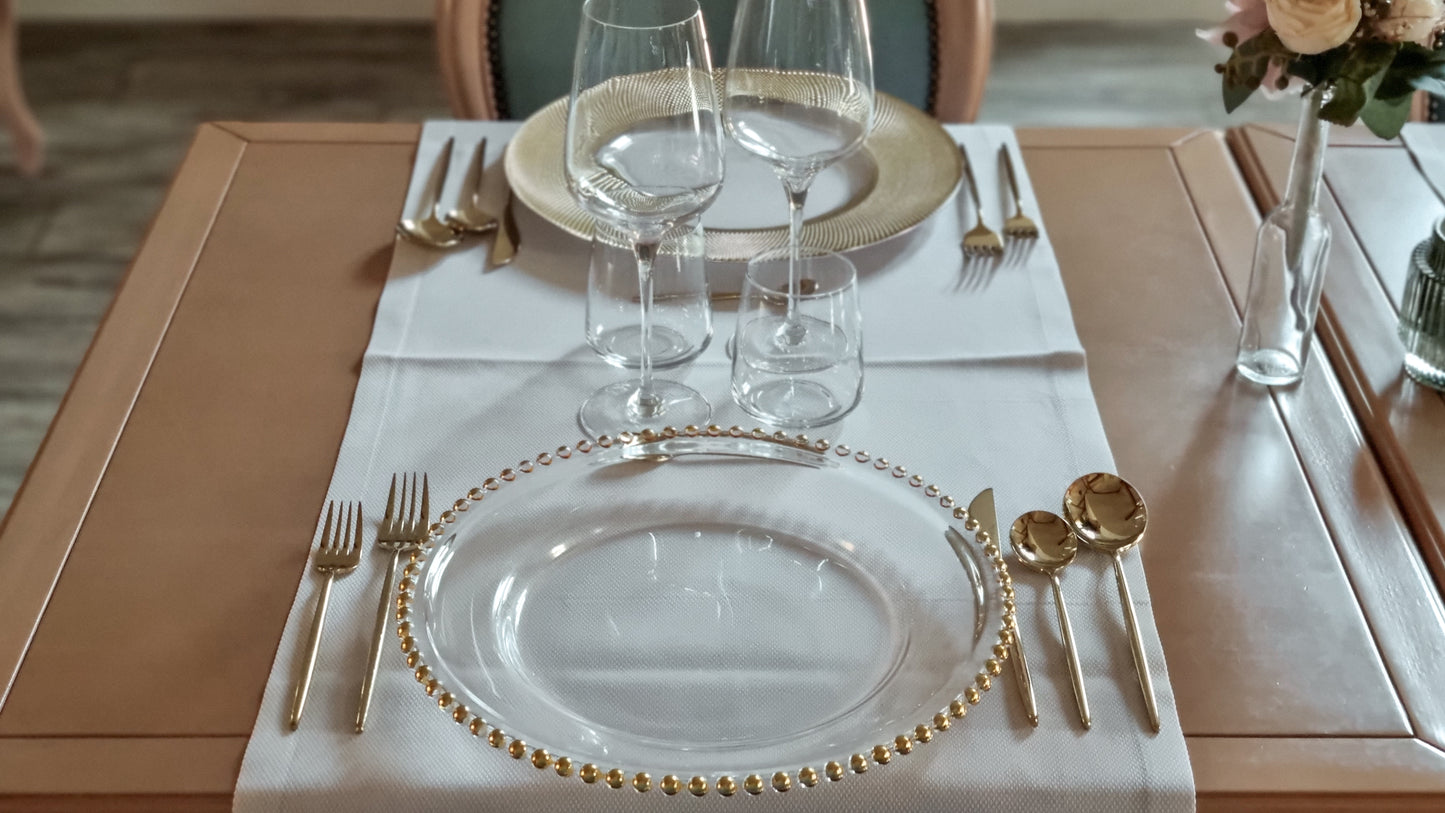 Cutlery
Enjoy every taste in a refined and sophisticated manner with our event cutlery rental service. Whether you are preparing an intimate dinner, a magnificent gala or an impactful corporate party, we provide you with elegant tableware to turn every meal into an unforgettable experience.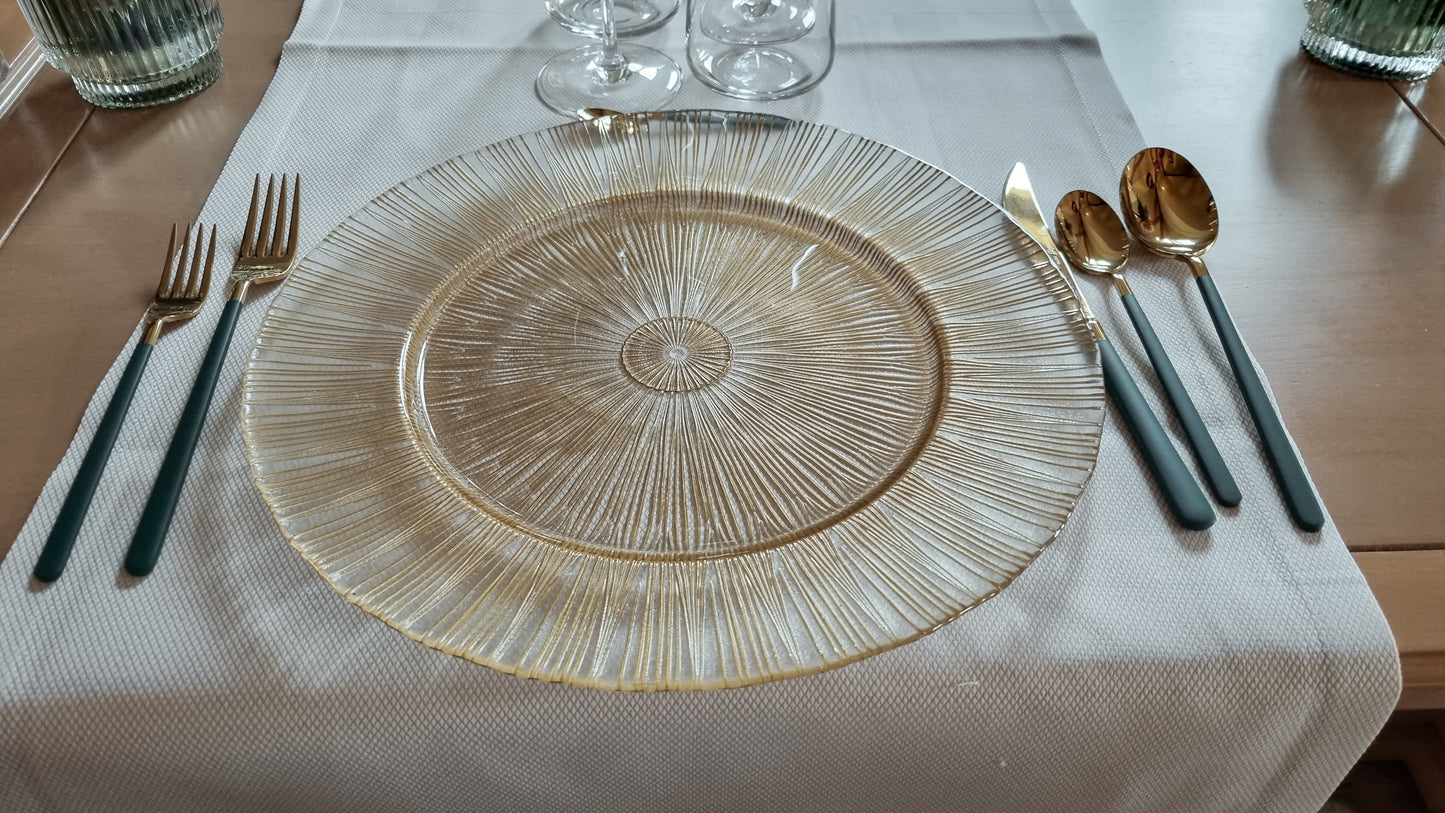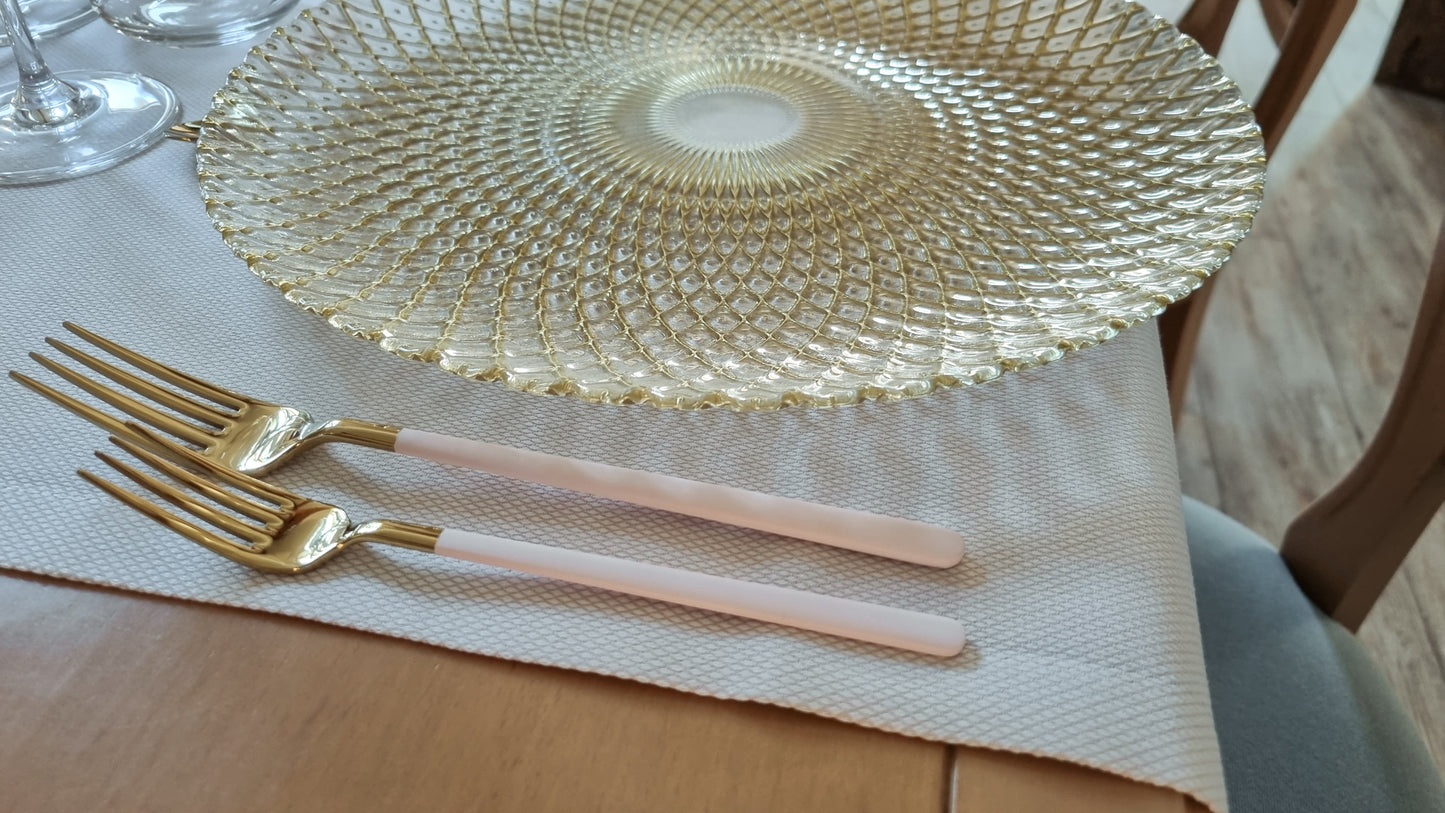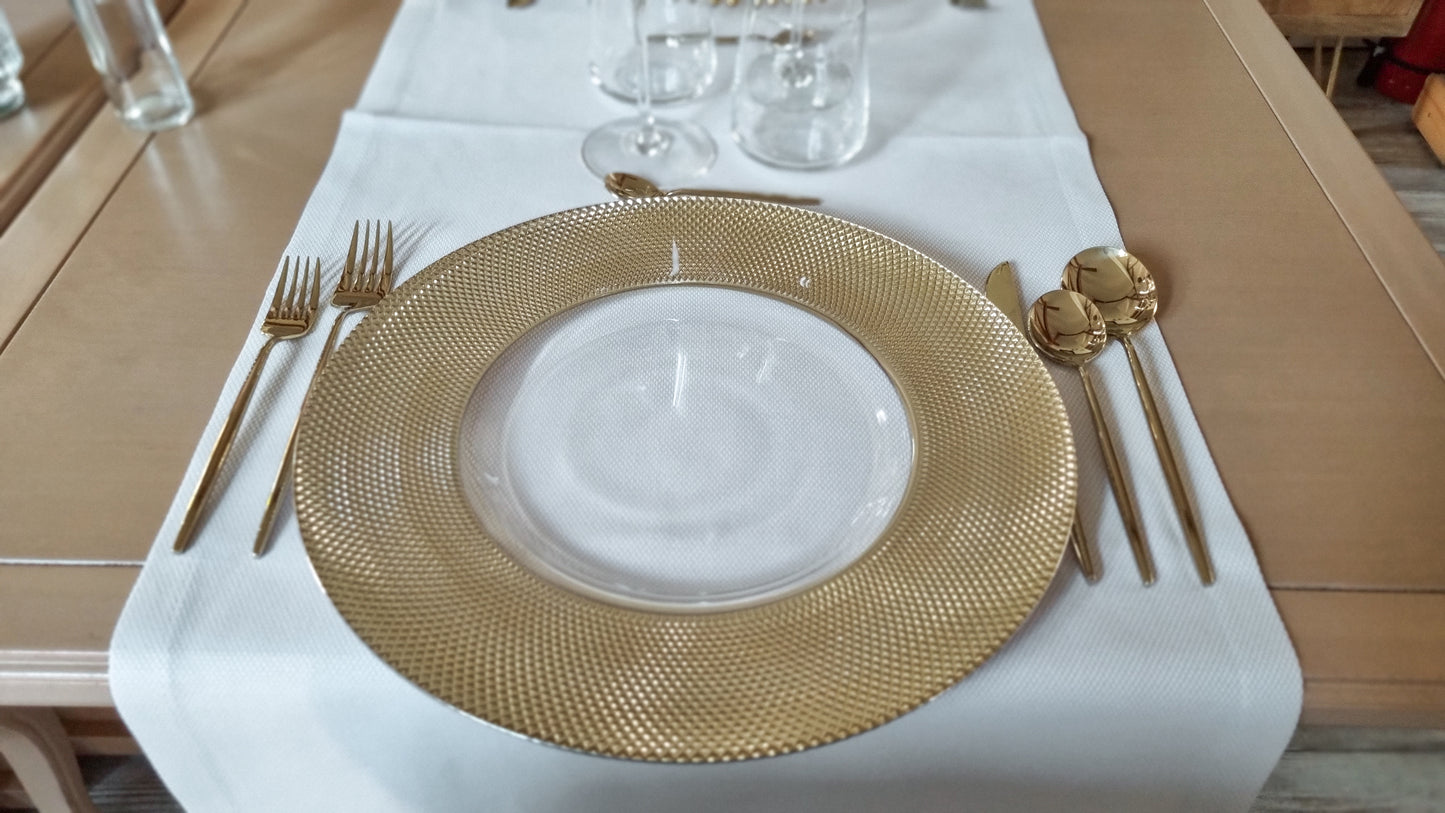 Glasses
Whether it's a glamorous wedding, a joyous anniversary or a glittering corporate event, our gold-rimmed glasses add a touch of magic to every sip. Their delicate and carefully crafted design will delight the eyes and add a touch of elegance to every table.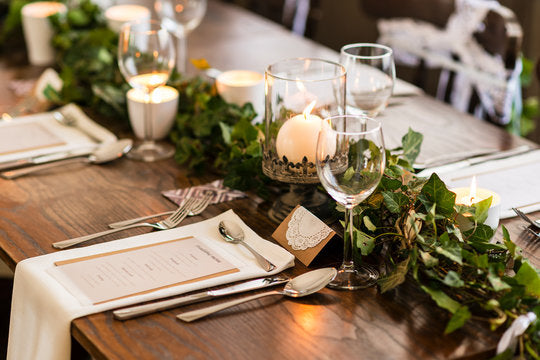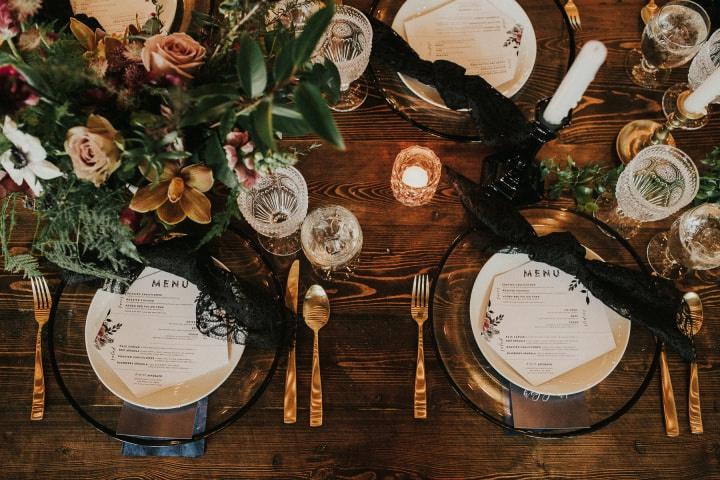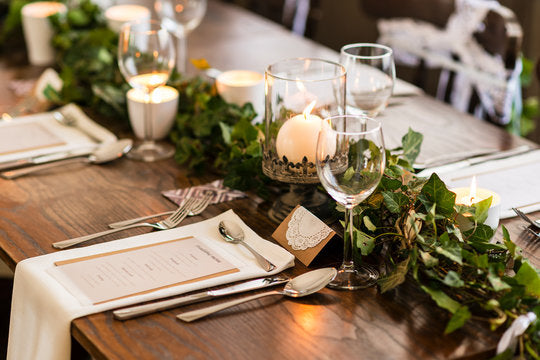 Table arrangements
From intimate events to large celebrations, every detail counts. So we've made sure our arrangements are carefully crafted to reflect your event's unique theme and style. Whether you want a classic and romantic approach or a modern and bold design, we are here to fulfill every dream and turn your table into a visual spectacle.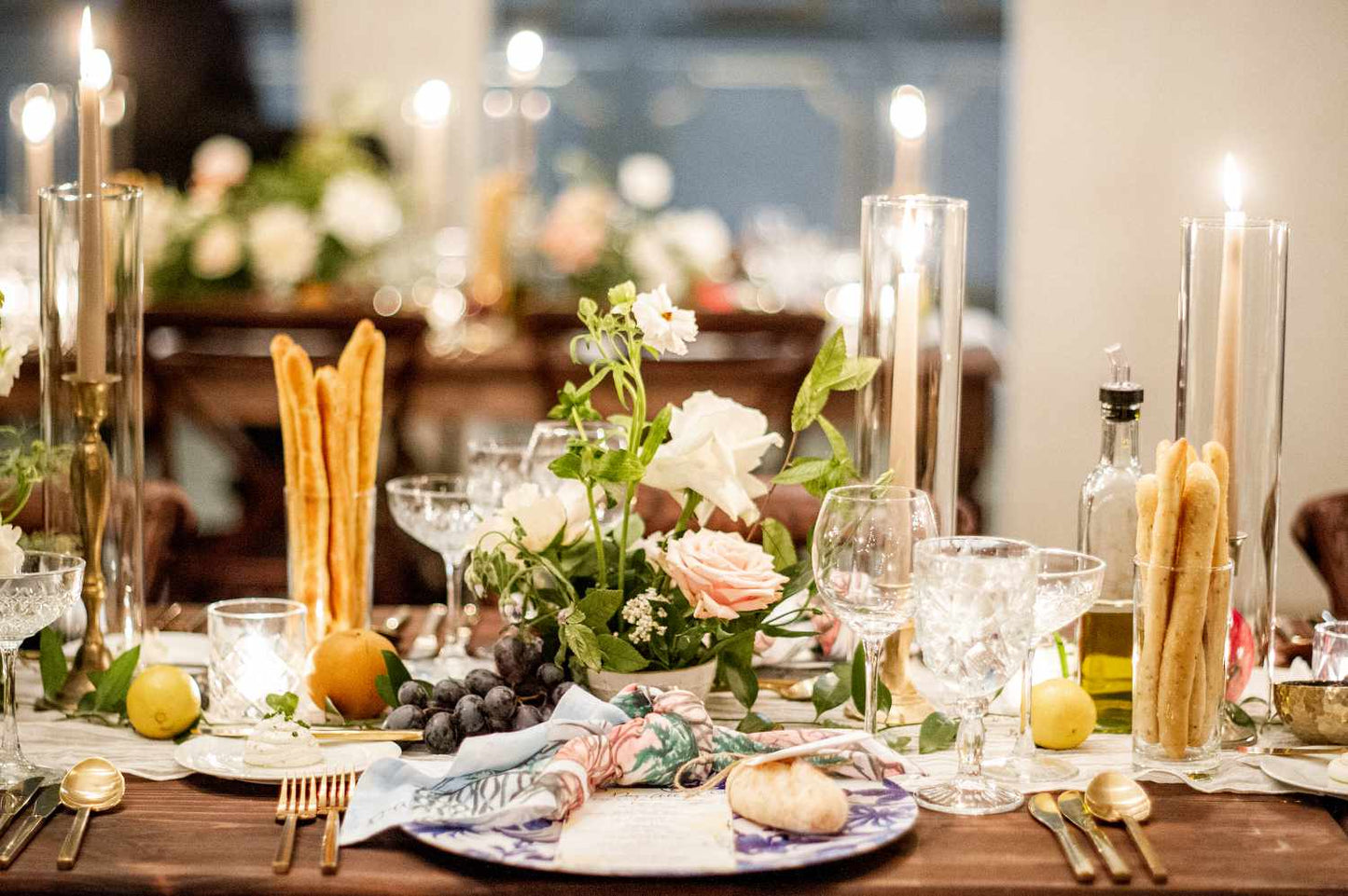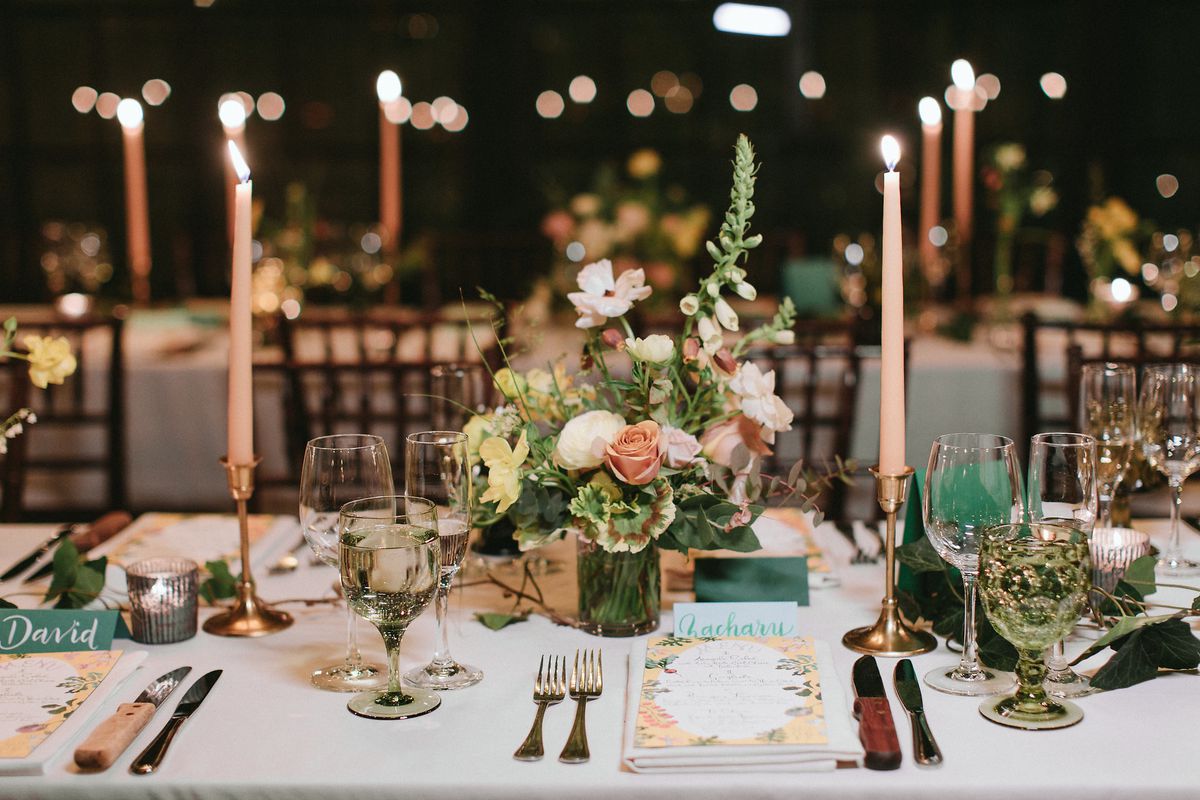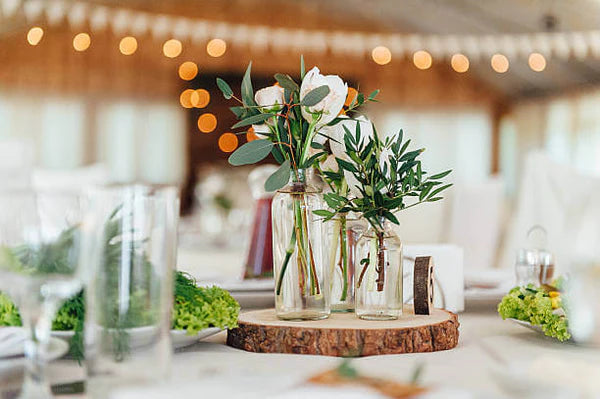 Natural flower arrangements
Whether you are planning a fairytale wedding, an emotional christening or a memorable birthday party, our natural flower arrangements will add an atmosphere of story and charm to every corner of the event. Each petal and each leaf is carefully selected to create a floral tableau that delights all the senses.